Certified Partner
Vector Embedded Engineering Partner
VxLabs ist ein Embedded-Engineering-Partner von Vector Informatik. Wir sind Experten für Embedded Produkte und Tools von Vector Sachen.
Darüber hinaus kennen wir ihre Prozesse und Regeln so gut, wie wir bereits all ihren Kompetenzteams bekannt sind.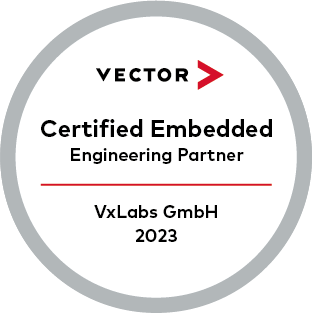 Autosar Serviceline
Vollständige AUTOSAR-Paketintegration
Komplexe HW und SoCs zum Laufen bringen
Diagnostik
Kalibrierung und Messung
Laufzeit- und Speicheroptimierung
Functional safety using ISO26262
Integration und Test von OEM-Erweiterungen
Validierung und Akzeptanztests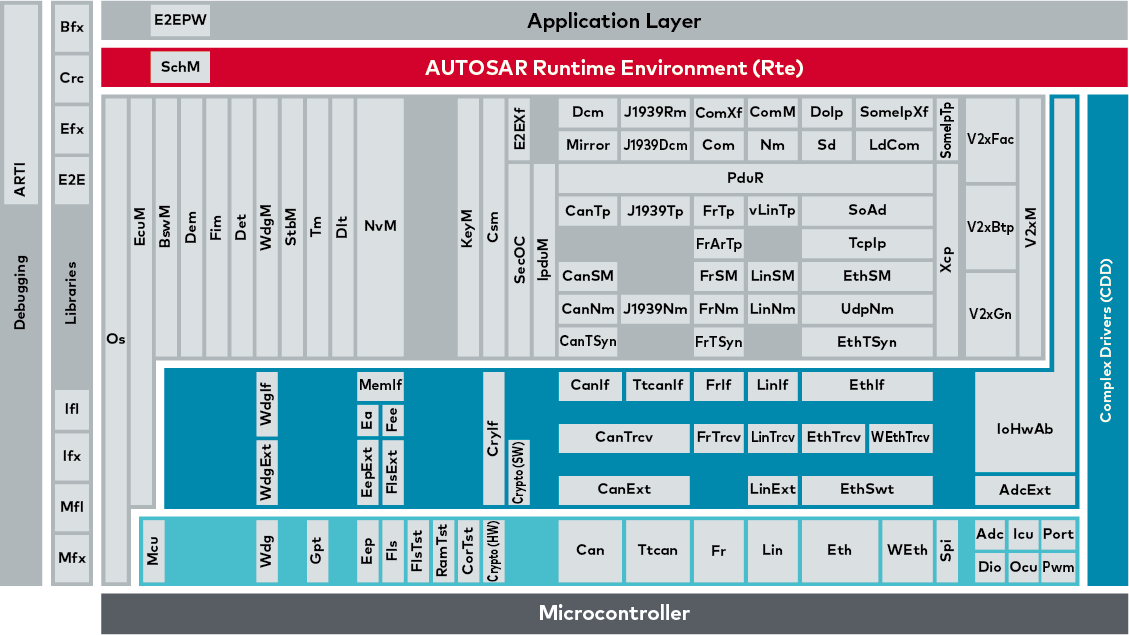 HSM and Bootloader Services
Komplette HSM-Aktivitäten durchführen
HSM-Firmware-Update
Projektspezifisches Sicherheitshandling
Integration und Testen von OEM-Sicherheitserweiterungen
Überprufen
Flash Bootloader Services
Komplette FBL-Aktivitäten durchführen
Secure boot
Projektspezifische Anpassung
Validierungstest für OEM-Anforderungen
Integration mit App(s) und anderen Projektartefakten
Cyber Security Testing
Penetration testing (e.g. Com bus, Xcp)
Binary Analyse
Fuzz testing
OTA man-in-the-middle Attack
Speicher-Dumping
Side channel attacks
Inter-processor communication attack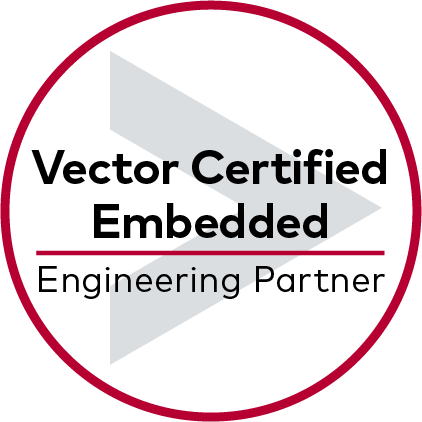 Über VxLabs

VxLabs is a future focused supplier of embedded solutions and services for automotive industry. With the contribution to automotive suppliers and OEMs by effectively supporting SW integration processes, knowhow, tools, platform projects, continuous integration and working methods with focus on cyber-security, software update, AUTOSAR, safety and OEM specific solutions. We have an international team with… See our values and more…
---
Warum VxLabs?
Agiler Arbeitsablauf
Wir passen uns dynamisch an die Änderungen der Projektplanung und der Meilensteine an
Unterstützung in kritischen Phasen
Jedes Projekt hat einen kritischen Meilenstein oder ein Blockierungsproblem, unabhängig davon, ob es sich um die Phase der Projektvorbereitung, die Entwicklung oder die Produktion handelt. Wir können unsere Ingenieure schnell und effizient in kritische Phasen integrieren, um in kurzer Zeit die besten Lösungen bereitzustellen, um die Frist einzuhalten und Ihre Ziele zu erreichen
Flexible Planung
Wir sind immer für unsere Kunden da (vor Ort, nearshore und offshore), nicht nur während der Projektanbahnung und Machbarkeitsstudien, sondern auch in kritischen Projektphasen
Professionelles technisches Know-how
Unsere Ingenieure verfügen über mehr als 8 Jahre Erfahrung in der Entwicklung und Arbeit mit ECU-Entwicklungslösungen, einschließlich Bare-Metal-, AUTOSAR-, Sicherheits- und Cybersicherheitslösungen.
Kundenorientiert
Die Zufriedenheit unserer Kunden ist eines unserer wichtigsten Ziele. Unser eigener Glaube ist es, unseren Kunden sehr nahe zu bleiben, um ihre Bedürfnisse zu verstehen und ihnen die beste Beratung zu bieten.
Qualität
Wir versprechen die höchstmögliche Qualität zu einem vernünftigen Preis
---
SoftwareIntegration des Steuergeräts
AUTOSAR
Konfigurationsprofile zu BSW-Modulen.
Entwurf und Entwicklung von Anwendungen und komplexen Gerätetreibern unter Berücksichtigung von ISO 21434 und ISO 26262.
Migration von älteren AUTOSAR-Releases auf neue Releases.
Integration von OEM-Erweiterungen (z. B. BMW, Daimler, VW).
Netzwerkmanagement für CAN/FR/ETH.
Integration der Cybersicherheit.
Optimierung von Speicher und Laufzeit.
Automatisierter CI/CD-Server (z. B. Jenkins).
Generierung von Konfigurationsrichtlinien.
Nicht-AUTOSAR
Handhabung des kompletten V-Zyklus für Projektartefakte von der Anforderung bis zum Verifizierungstest.
OEM-Anforderungsanalyse
Projektspezifische Softwareentwicklung.
Entweder Lösung von uns oder von anderen.
Entwurf und Implementierung von Testfällen, um die Abdeckung der Anforderungen zu überprüfen.
Umfassende Erfahrung mit aktuellen Projektthemen (+8) Jahre Erfahrung mit Flash-Bootloadern und (+2) Jahre mit HSM-Kernsoftwarelösungen.