HSM and Bootloader Services
Complete HSM activities
HSM firmware update
Project specific Security handling
OEM security extension integration and testing
Review
Flash Bootloader Services
Complete FBL activities
Secure boot
Project specific adaptation
OEM requirements validation test
Integrate with app(s) and other project artificats
Cyber Security Testing
Penetration testing (e.g. Com bus, Xcp)
Binary analysis
Fuzz testing
OTA man-in-the-middle Attack
Memory dumping
Side channel attacks
Inter-processor communication attack
Autosar Serviceline
Complete AUTOSAR package integration
Brining up Complex HW and SoCs
Diagnostics
Calibration and measurement
Runtime and memory optimization
Functional safety using ISO26262
OEM extensions integration and testing
Validation and acceptance testing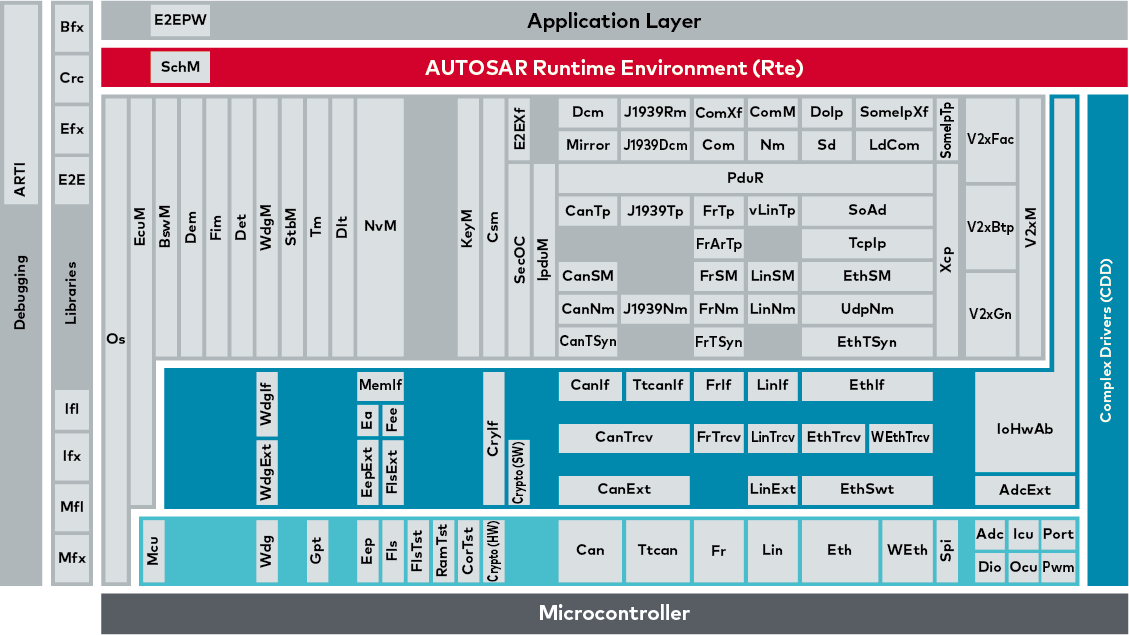 About VxLabs

VxLabs is a fast-growing company in the field of Automotive Software. We provide cutting-edge services and embedded systems solutions to automotive suppliers and OEMs by effectively supporting SW integration processes, knowhow, tools, platform projects, continuous integration and working methods with focus on cyber-security, software update, AUTOSAR, safety and OEM specific solutions. We have an international […] Read more
---
Why VxLabs?
Agile Workflow
We adapt dynamically to the changes of project planning and milestones
Support in critical phases
Every project has critical milestone or blocking issue whether at project bringing up phase, development or production we can integrate our engineers quickly and efficiently in critical phases to provide best solutions in short time to meet deadline and achieve your goals
Flexible Planning
We are always ready and available for our customers (on-site, nearshore and offshore), not only during initiation of the project and feasibility studies but also in critical project phases
Professional Technical expertise
Our engineers have 8+ years of experience in developing and working with ECU development solution including bare metal, AUTOSAR, safety and cyber security solutions.
Customer Oriented
Satisfying our customers is one of our major goals. our own faith is to stay very close to our customer to understand their needs and provide to them the best advice.
Quality
We promise the highest possible quality with a reasonable price
---
ECU Software Integration
AUTOSAR
Configuration profiles to BSW modules.
Designing and developing application and Complex Device Driver with respect to ISO 21434 and ISO 26262.
Migration from older AUTOSAR releases to new releases.
OEM Extensions Integration (e.g. BMW, Daimler, VW).
Network Management for CAN/FR/ETH.
Cyber Security Integration.
Memory and Run Time Optimization.
Automated CI/CD server (e.g. Jenkins).
Configuration guidelines generation.
Non-AUTOSAR
Handle Complete V-Cycle for project Artifacts from Requirement until verification Test.
OEM requirement analysis
Project specific Software development.
Either solution from us or from others.
Design and implement test cases to verify the coverage of the requirements.
Deep experience with hot project topics (+8) years of experience with Flash Bootloaders and (+2) years in HSM core SW solutions.